Home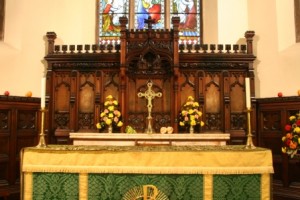 Welcome to Christ Church – a centre for Christian worship, friendship, teaching and care in Tettenhall Wood on the western edge of Wolverhampton.
We hope you find all the information you need on this website. If not, please follow the links on the Contact page, and we`ll be happy to answer any questions.
Church is open during the week from 9-4.
Place of Welcome
Christ Church is a Place of Welcome and we look forward to welcoming you in person soon.
House Groups
There are a wide variety of House Groups held across the parish to which all are welcome. Please see details on the Worship and Prayer page.
Our Church Family
Please visit the websites of the other churches in our benefice, the Church of the Good Shepherd and the Church at Perton. Also, click here for links to The Church of England web-site.
Click here to link with our Facebook page
Click here to view our Data Privacy Policy