Activities
Coffee Contact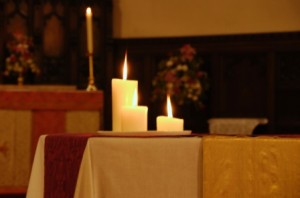 This is a ladies group which meets, usually in an evening, six or seven times a year. There are invited speakers interspersed with two social events to which husbands, partners etc. are invited. Near to Christmas there is always a Charity Coffee morning.
To download a copy of the Coffee Contact Programme for 2017-2018, click here
Ladies Fellowship Programme
We meet in the name of our Lord Jesus for friendship and fellowship. We invite speakers on a wide variety of topics, and hold devotional services at Easter and Advent. A warm welcome to all.
To download a copy of the Ladies Fellowship Programme for 2017 -2018 please click here.
Mothers' Union
The longstanding Christ Church Branch is now a thriving group of over 40 members who meet every 3rd Thursday of the month. Mothers' Union offers Parent Facilitating Courses, support for prisoners, and advice on coping with organising weddings without breaking the bank!
To download a copy of the Mothers' Union Programme for 2018 please click here.
Little Angels Bumps and Babies group
Every Friday(term time), from 12.45 p.m to 2.15 p.m in the Jubilee Rooms at the rear of Christ Church, we host a bumps, babies and toddler group to support the local community.
The group has been developed by Christ Church in conjunction with the parenting charity NCT and aims to provide parent support and a friendly welcoming atmosphere for parents from conception and for the first 1000 days.
We have plenty for the little ones to play with, while parents relax and enjoy coffee and cake. For our toddlers there are also fruit snacks.
The group is aimed at younger toddlers but we welcome preschool siblings. For more information and weekly updates, please visit www.Facebook.com/nctWolverhampton or call Alison Bish on 07590 591605 e-mail alliebish@hotmail.co.uk
Dementia Carers` Support Group
This is an information and support service for carers. The group meets in the Jubilee Rooms on the first Thursday of every month, from 11 a.m to 1 p.m, and provides a friendly and supportive environment for carers to talk about their experiences. Volunteers are at hand to offer advice and support. For further information please call Tom Harnett on 831694
Place of Welcome
This is a drop-in session for anyone in need of a friendly chat and a cup of tea. In the Jubilee Rooms, every Tuesday from 1.30 – 3.30